Congratulations to Valerie Geary (2005), author of the beautiful debut novel Crooked River (Morrow/Harper 2014), a November 2014 Indie Next Great Read!  Her short stories have appeared in Weekly Rumpus, Day One, Menda City Review, Boston Literary Magazine, Foundling Review, the UK publication Litro, and others.
As Valerie shares on her website, she grew up in Albany, Oregon and spent most of her childhood tromping through the woods, reading in her tree fort, and writing stories that featured heroic raccoons, squirrel detectives, and alien teachers. She majored in English Literature at Vanguard University of Southern California where she worked at a bookstore and as a tutor in our Writing Center. One bright summer she tripped through the Spanish countryside, taking language classes at the University of Salamanca and falling in love with churros con chocolate. She currently lives in Portland, Oregon with her husband. In addition to writing and reading, Valerie also enjoys gardening, hiking, sailing, and playing disc golf.
We are so proud of your accomplishments, Valerie!  Felicidades y bendiciones!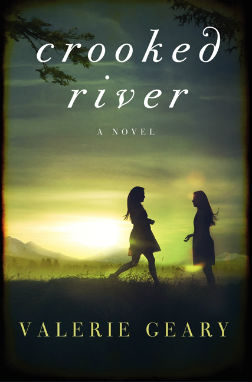 __________________________________
For this month's English Alumni spotlight, we're delighted to feature Ready Writers Ministry, launched by Sarah Komisky (2012), her mother Mrs. Komisky, Lynette Alegria (2012), April Brown (2012), Renée Goble (2013), and Michelle Schonken (2013). Describing the heart of her writing ministry for young women, Sarah writes, "We prayerfully let Jesus lead us, and He has opened amazing doors to reach our world for His name's sake.  Our vision is to start conversations about Jesus through blogging weekly devotions and personal testimonies.  We want to talk honestly about relevant issues young women face today (including struggles), bringing hope to each reader through the Word of God." Sarah adds, "We would love for you to partner with us with prayer and spread the word." Read more about their mission.
__________________________________
For our first English Alumni spotlight, we're excited to introduce Sandra Ramirez (2008), who graduated with a B.A. in English and earned her teaching credential at Vanguard's program in Graduate Education. While completing her M.A. in teaching, Sandra ran three on-line Etsy sites showcasing her creative designs.  Currently, she is the independent owner of a shoe business, "Fruitful Feet," and hires &  oversees her own staff. Check out Sandra's stylish shoe-wear here, custom-designed and hand-crafted: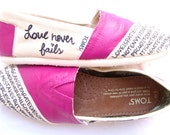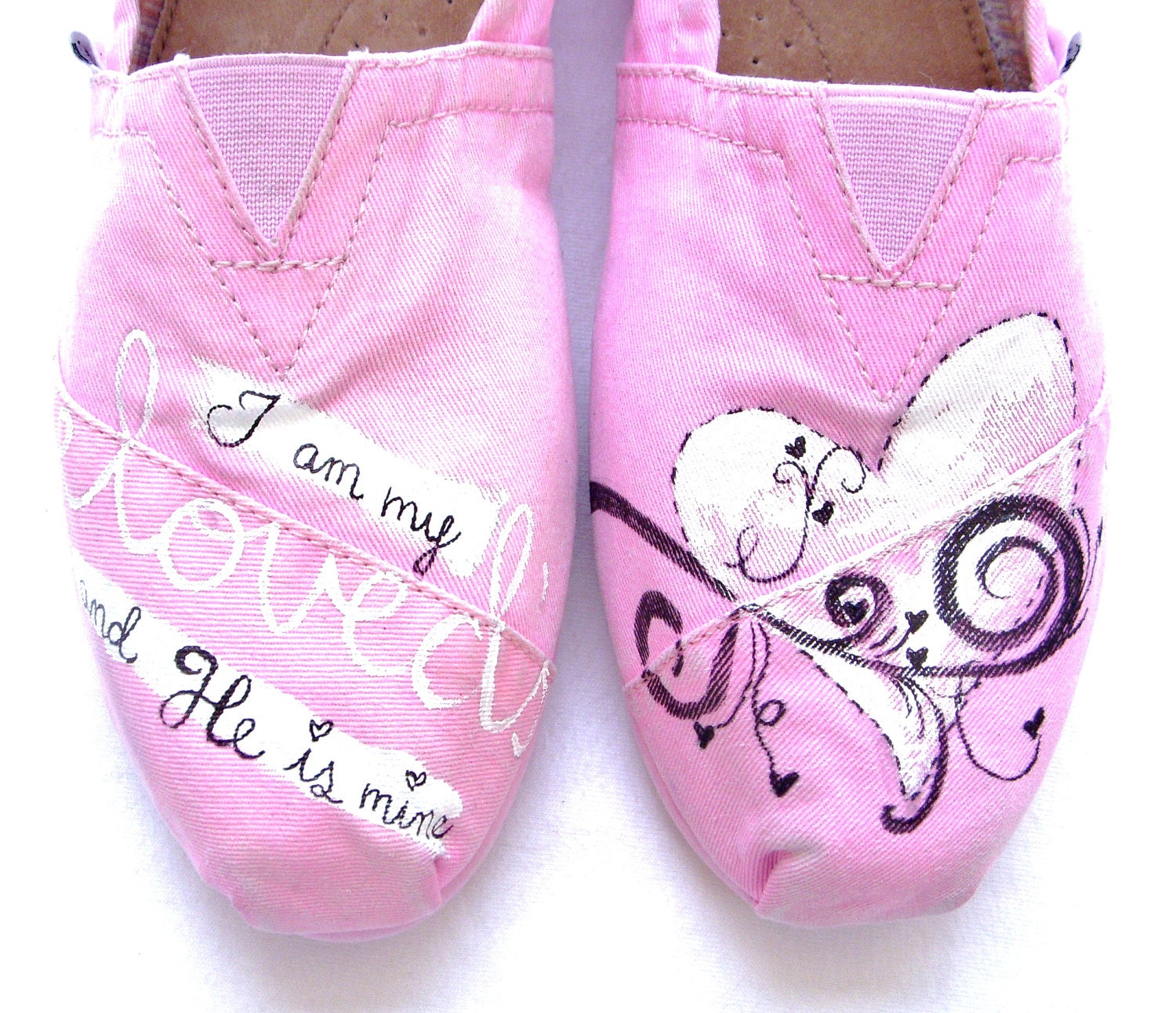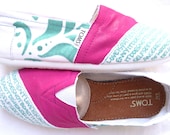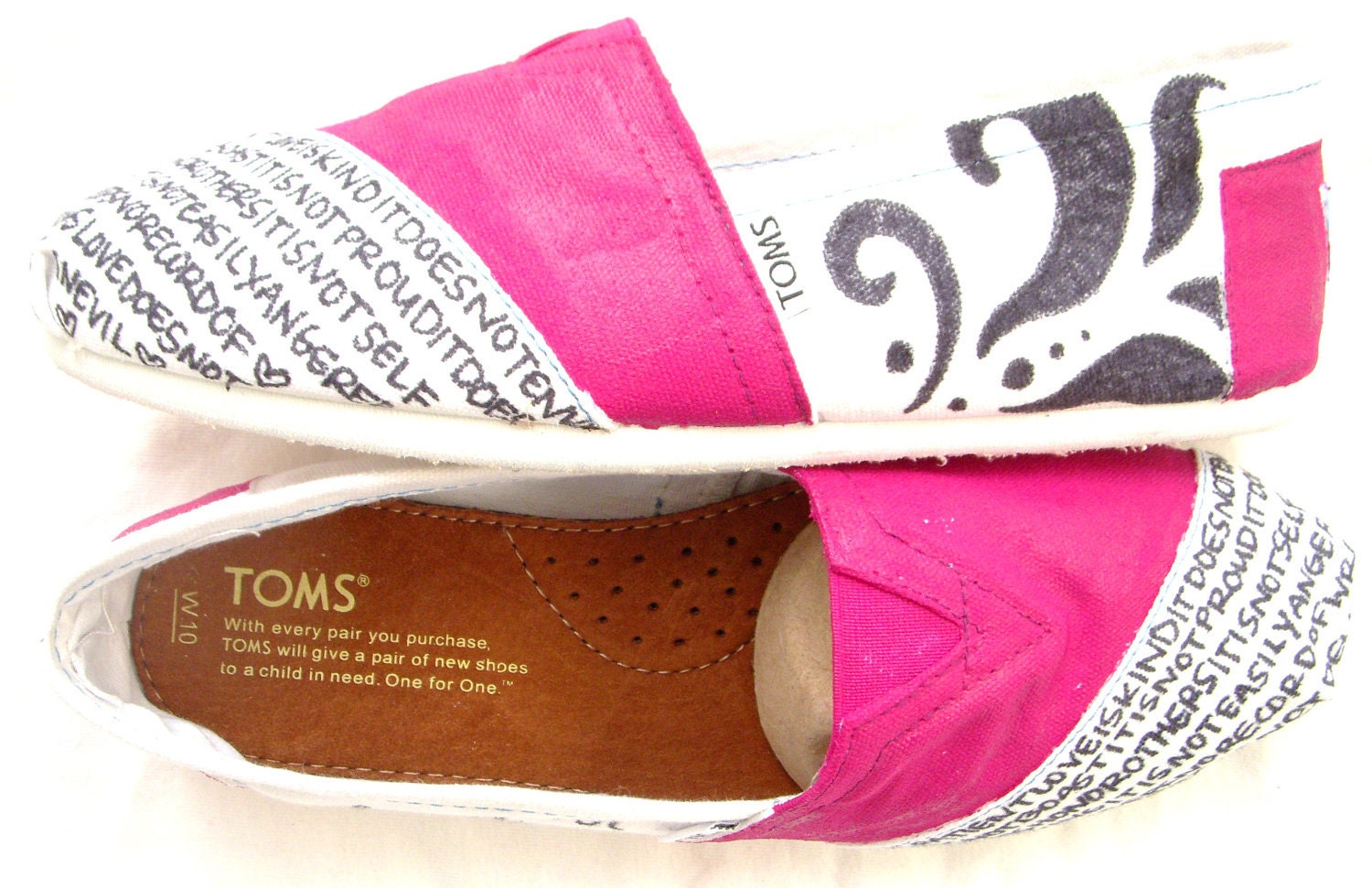 Sandra writes, "I received my BA in English with a minor in art from VUSC in 2008. The following year, I completed the credentialling program and started teaching English at a high school in the fall of 2009.  After teaching high school for two years, I knew it was time to begin pursuing my artistic side. God gave me this beautiful gift and I knew I did not want it to go to waste. I decided to take the plunge into the cyber world this summer and the journey has been amazing!  I have always seen lovely items on Etsy, and thought,'I can do that!'  God has blessed me tremendously and I have sold many scarves, craft supplies, and custom TOMS shoes around the globe! I was so excited when I made my first sale to the UK and Canada…now it's the norm.  What I love about Etsy is that sellers communicate with the customers. It's a great avenue to intertwine my art degree with my English degree."